Complete situational awareness
ObSAS can show all your protected locations, vehicles, field teams... within the same interface. It integrates your building management systems, HVAC and other sub-systems as integral part of the ObSAS Control Center. You have total control and total awareness on what is happening in and around your most critical locations.
ObSAS Key Features
Integrate devices, building management and HVAC systems into one single system
Fast, lightweight and easy to use
See ALL of your locations, vehicles and teams on same map interface
Create automated actions for events - Faster response times!
Platform and hardware independent system
Automated action for critical events
With the ObSAS Rule Engine you can reach faster response times than ever before. You can create automated actions and logics for your different systems. For example when a threat is detected your building management system is told to close off doors and immediately start AC and switch to CBRN filtration mode and inform the key stakeholders on what is happening. All in a matter of seconds. You can create and customize the rules and logics to a way that best suits your requirements.
One system for all targets

Building security
ObSAS will manage all of your building's systems. From detectors to doors and AC. It can automate trigger responses and perform correct actions withing seconds from detecting a threat. All autonomously and accurately. You can also connect your portable and mobile devices to the same system and provide even better on- site security than with fixed detetors.

Shelter systems
ObSAS can take full control of the shelter and it's life support and air quality systems. You can monitor and control CBRN safety, air quality, air intake and overpressure system statuses through the same system. ObSAS enables you to create different logics for possible events where each part of the system can be set to react the correct way immediately. You can concentrate on doing the correct actions on site and not tackle with numerous interfaces to ensure that the life support systems are doing what they are supposed to.

Transportation and harbor safety
Millions of people and transported goods are going through our airfields and harbors everyday. Monitoring all this is a momentuous task but with ObSAS it possible. The ability to integrate any detector will help you to be more accurate than ever finding dangerous items or contraband. The system can contain multiple sites so you can see every harbor and airfield in the same system.

Border control
How to actively and accurately monitor border crossings for CBRNe or other harmful substances? With ObSAS you can connect just the right devices you need to get the task done effectively as well as connect all your border control points into the same system. When one alarms everyone in your organization is aware what is going on. You can further enhance your capability by connecting your portable and handheld detectors to the system with the ObSAS LINK
Next level situational awareness
ObSAS is completely 100% platform and hardware independent. Which ever detectors, analyzers, HVAC systems you wish to use, we can integrate them as a part of the system. The same system can take control of the visualisation of the sensor data as well as control of air flow, heating, CBRN filtration etc. systems.
All the necessary data is visualised in simple and understandable format for quick reaction and decision making.
The ObSAS System is built with the latest technologies and guidelines. Everything about it is designed for ease of use and maximum performance. The UI is simple to use and learn but packs a wealth of features for customized user experience. It enables you to focus on what's important instead of how everything works. A vital issue when working in hazardous environments.
CONTACT US FOR MORE INFORMATION
If you have any questions or are interested for more information
please don't hesitate to contact us. We serve you worldwide.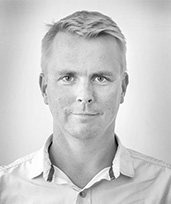 SAMULI KIRJALAINEN
SALES MANAGER
+358 50 347 4702
TOMMI KAINULAINEN
CEO
+971 50 382 6488
+358 40 556 2580 (WhatsApp)