Hardware independent
You are free to choose the best technology for your needs, be it your current proven detectors and analyzers or entirely new next generation of devices. ObSAS LINK can connect them as part of a full spectrum monitoring network.
ObSAS LINK Key Features
Quickly connect your CBRNe devices to build a mobile network
Real-time data stream to Control Center
Map system with location services
Client can handle different type of devices
Execute pre-planned missions
Encrypted data from point to point
Always connected – Always real time
ObSAS LINK clients are connected to the control center via secure mobile connection. Data from the detectors is transferred via bluetooth. Either built in the device or using our custom adapter. Every client is interconnected and see real time data from the field. The ObSAS Control Center software requires only a single laptop to run which makes it ideal for vehicle, temporary or other mobile applications.
Connect multiple CBRNe detectors simultaneously
The application can handle multiple different types of devices at the same time. This feature makes every field unit a mobile CBRNe monitoring station. Each device has it's unique view and some devices even have the actual device user interface as an option. Moving between different devices is simple and ituitive. All data is available for the user with a quick glance. And of course everything is transferred to the Control Center and other users in real time.
Incredibly Cost effective
Works with any commercial off the shelf modern Android device and most customized rugged ones. You won't be restricted to a set manufacturer. Just pick the one nearest that suits your needs and install the application.
ObSAS LINK uses common mobile data networks to share data with the control center. All heavily encrypted of course from start to end point. Other forms of data transfer are available if needed from wired stations to radio or satellite connections. Which ever is your requirement.
Improve your CBRN capability
With ObSAS LINK we bring modern connectivity and communication features for all devices regardless of their age and manufacturer. The system connects both your legacy and brand new detectors into a complete mobile monitoring network.
You see every ObSAS LINK unit moving on the map and providing data from the field. It drastically shortens the response time when all the data is accurate and real time and removes the human factor from the equation. All units are interconnected and see the same situational awareness data as every other unit.
Wide support for devices
Teledyne FLIR
AirSense
Proengin
Environics
Honeywell
Polimaster
Thermo Scientific
908 Industries
Research International
Vaisala
Irdam
And many more...
ObSAS LINK is an amazing way to provide more value for your customers and help them enhance the life cycle of their trusted devices. Your device fleet may consist of thousands of detectors and with ObSAS LINK they all can be equipped with modern features while retaining the same trusted and proven performance.
If your device doesn't have Bluetooth readiness we can design and manufacture an external dongle to provide this feature and use it to connect your device to ObSAS LINK.
With ObSAS LINK you can focus on your core competence and let us help with the connectivity
CONTACT US FOR MORE INFORMATION
If you have any questions or are interested for more information
please don't hesitate to contact us. We serve you worldwide.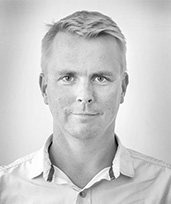 SAMULI KIRJALAINEN
SALES MANAGER
+358 50 347 4702
TOMMI KAINULAINEN
CEO
+971 50 382 6488
+358 40 556 2580 (WhatsApp)