Platform and Hardware
Independent Solution
ObSAS and the entire S3 concept is designed to be agnostic about the technologies you wish to implement. You are free to choose what ever detectors, analyzers and systems you require.
We can integrate them as one complete smart shelter system.
Smart Shelter Key Features
Integrates all shelter systems as one
Complete situational awareness, including outside shelter
Enables fully automated shelter
Collects and visualizes real-time data from sensors and systems
Monitors the health and operability of the shelter
Hardware independent
eMaintenance keeps shelter operational all the time
Applies to all critical infrastructure protection
Scales from standard shelters up to VIP shelters
Automated Shelter Controls
Automated controls easily outpace the manual operation of valves, doors and filtration systems. This significantly decreases the reaction time to outside threats providing an unprecedented level of safety and security compared to traditional shelter configurations.
eMaintenance system keeps everything working at maximum capacity. Keep track on spare parts and maintenance procedures
Rule-Engine enables making pre-set actions for specific phenomenas within the software which will then trigger correct functions in the shelter without any human interaction.
All in the same system If you have other critical locations, CBRNe Vehicles, mobile units, mobile labs… you can see everything within the same system. ObSAS provides complete situational awareness
Situational Awareness
In addition to automating the shelter controls the system provides visualised real-time situational awareness of the status of all devices and functions of the shelter. A smart shelter system places all information and full control of the shelter system on the operator's fingertips enabling them to make educated decisions quickly when needed.
CONTACT US FOR MORE INFORMATION
If you have any questions or are interested for more information
please don't hesitate to contact us. We serve you worldwide.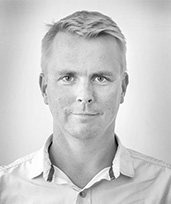 SAMULI KIRJALAINEN
SALES MANAGER
+358 50 347 4702
TOMMI KAINULAINEN
CEO
+971 50 382 6488
+358 40 556 2580 (WhatsApp)