New way to think about systems and software
Traditionally devices are used with the manufacturer's own software or just as a standalone instrument. We believe there is a better way where you can choose the devices and technologies you need and see all their data in the same software as well as control them, maintain them and edit their features. This is where our expertise in device and system integration comes in. With the manufacturer's APIs we can help the devices and systems communicate with eachother seamlessly. We make them all speak your language.
Familiarize ourselves with the device thorougly. We actually read the manual! Figure out how the software works and how manufacturer's API communicates.
Install the device APIs to your system and introduce the device with ObSAS core. Make them understand each other, test and demo everything.
Design the UI for the device for ObSAS Control Center and ObSAS LINK. All necessary measurements as well as possible ways to control the device and it's settings.
Create a functional prototype of the integration and it's features. Conduct real life, real time tests to see everything works as they should.
Release the a new version and update package for ObSAS with which you can now install the device and take full use of it's features.
Generally integrating a new device or system takes 2-4 weeks depending on the complexity and scale of the integration. A single device or air filtration system status view can be done quickly with the proper documentation and access to device API.
After that we thoroughly test the integration and release an update for the ObSAS with the new features.
Wish to know more?
If you wish to know more or more in-detail info on our integration practises please contact us at sales@observis.fi

CONTACT US FOR MORE INFORMATION
If you have any questions or are interested for more information
please don't hesitate to contact us. We serve you worldwide.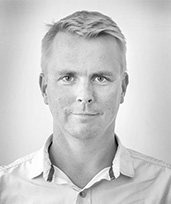 SAMULI KIRJALAINEN
SALES MANAGER
+358 50 347 4702
TOMMI KAINULAINEN
CEO
+971 50 382 6488
+358 40 556 2580 (WhatsApp)